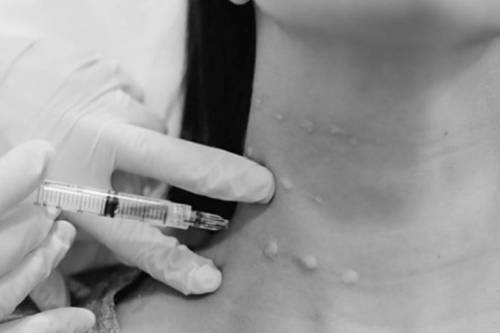 NCTF® BOOST 135HA is a unique anti-aging, poly-revitalising complex that nourishes theepidermis by providing the ingredients that it needs to thrive.

It creates theoptimal environment for fibroblasts, which are responsible for the productionof collagen, elastin and hyaluronic acid.
NanoSofttechnology allows the precise delivery of this product into the intradermallayer of the skin and is fundamental for revitalisation and rejuvenation.
This smallprocedure is a great option for treating hard to reach areas such as fine linesunder the eyes, neck and decolletage.